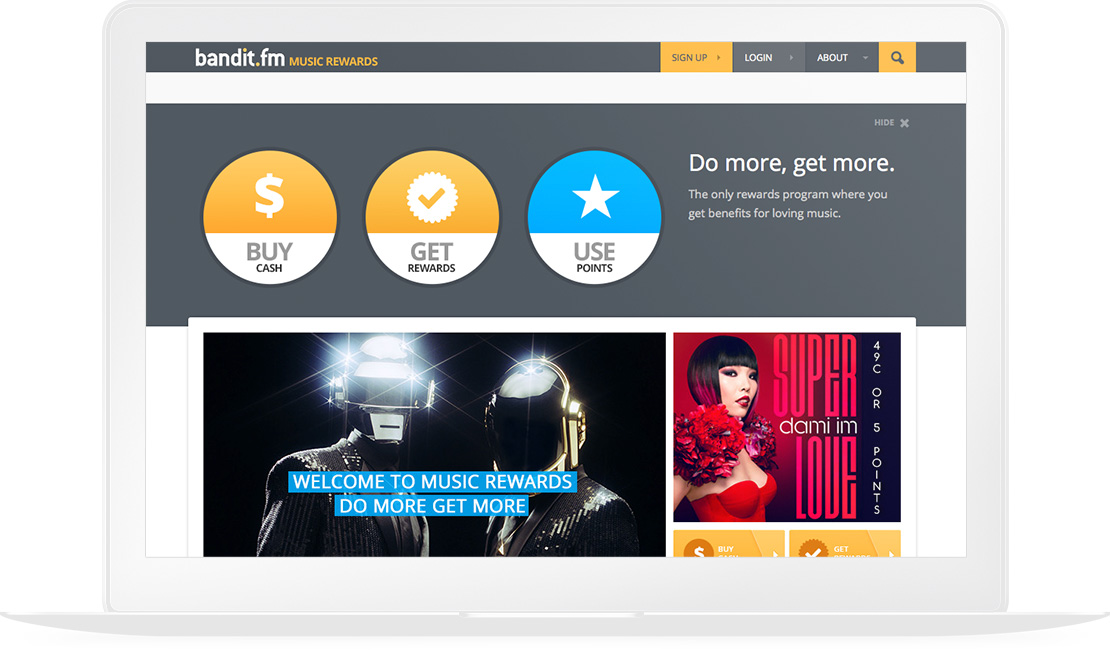 Challenge
With bandit.fm Music Rewards, the more you do the more you get rewarded. Simply buy or redeem stuff, get points and then use your points.
Binary worked with Red Unicorn and Sony Music Australia providing UX consultation and UI design for the Music Rewards platform. 'Buy, Get, Use' was a core idea that needed to be integrated within every component of the site, allowing customers to engage and purchase across multiple levels – singles, album & artist.
Search was key to accessing the vast library of content, providing real-time 'as-you-type' filtering in conjunction with a unique visual-results based design.
Client
Sony Music Australia / Red Unicorn
Services
UX consultation
Platform Design
Branding Design