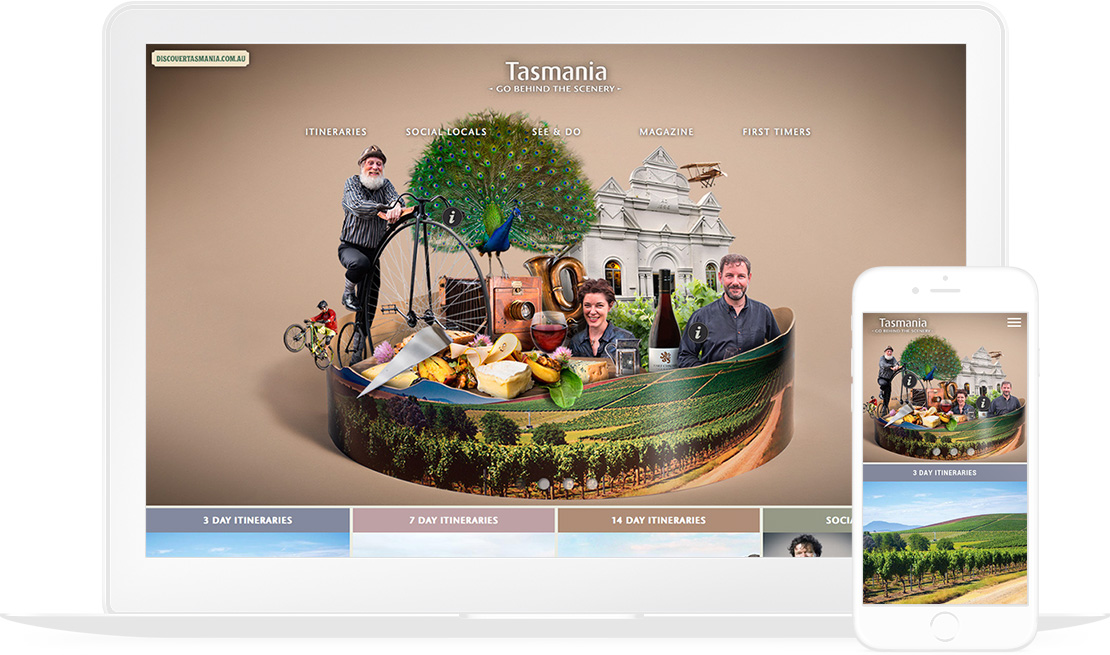 Challenge
Working with boutique Sydney agency Jam Jam Ideas – Binary has launched the 4th campaign website and supporting online media for Tourism Tasmania's highly successful 'Go Behind the Scenery' campaign.
The current 'Tasarama' campaign has already broke records with itinerary views up by 71%, itinerary downloads doubled and content views up 50%.
Previous campaigns included a dog that spots dolphins, penguins with toe fetishes and surprize, surprize a town called crackpot – what else did you expect?
Client
Tourism Tasmania / Jim Jam Ideas
Services
Responsive website design
Responsive website development
Interactive Video
Social Media integration
Tracking and Reporting
Online media