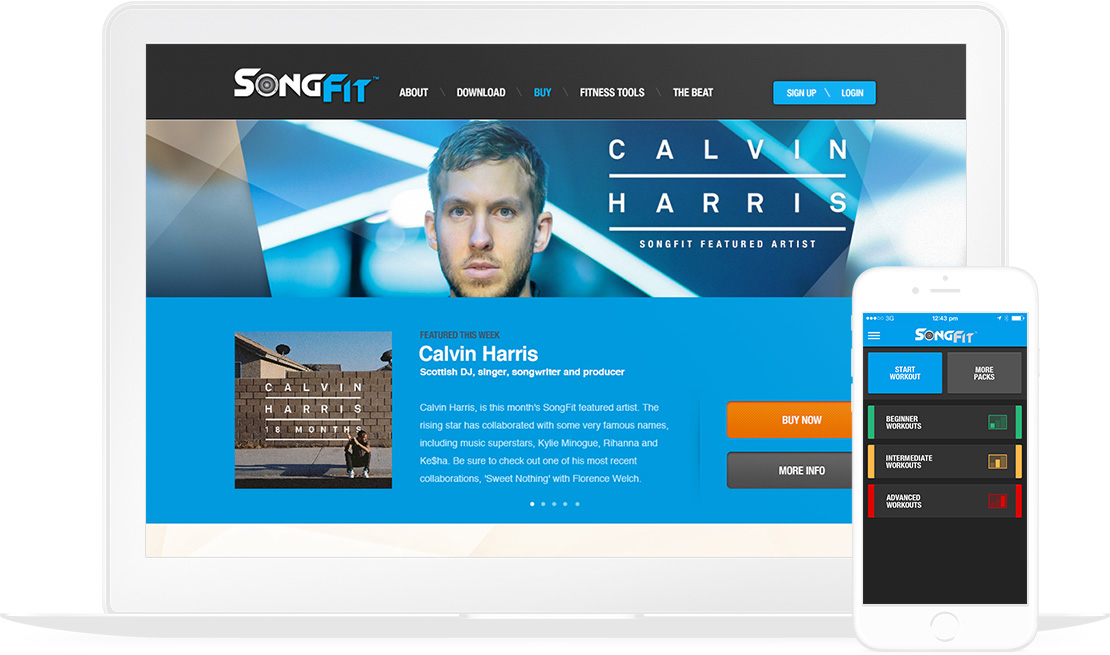 Challenge
SongFit brings together the world's hottest music synchronised with a personal trainer voiceover to guide you every step of the way. Unlike other fitness apps, music is an integral and integrated part of SongFit. It is used to increase the effectiveness of your training, so every step works harder for you.
Binary worked with Red Unicorn and Sony Music Australia providing UX design for the SongFit platform, iPhone App and Android App.
The SongFit app let's you train to the music you love, discover new music and artists all while getting the most out of your workout time. All of the SongFit playlists have been expertly designed based on their beats per minute, and are suitable to use for walking, running or on any piece of cardio equipment.
Client
Sony Music Australia / Red Unicorn
Services
iOS & Android UX Design
Platform Website Design