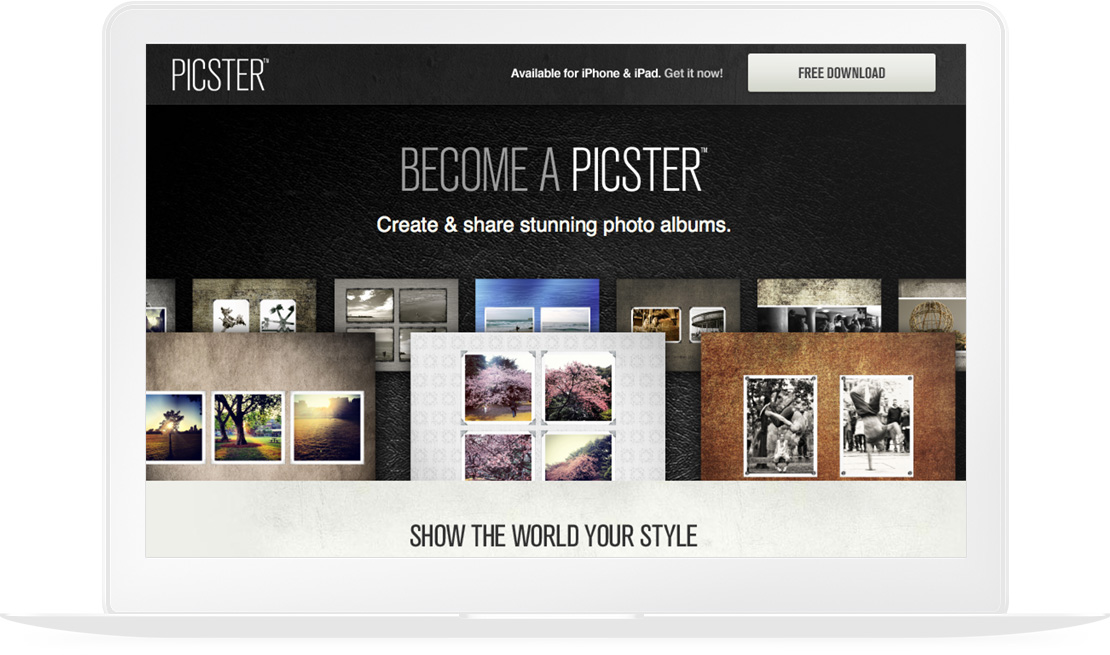 Challenge
Featured by Apple
What's Hot Photography Apps
—
Create and share custom made photo albums in minutes. Picster for iPhone and iPad provides professional layouts, frames, backgrounds & corners with over 180 creative options to style your photos.
In-app purchasing allows you to buy up to 30 themed packs perfect for weddings, holidays, dinners, births, celebrations – any event can now have a professional looking photo album.
The one tap share feature let's you instantly post to Facebook, Twitter, Instagram or email to any computer or mobile device.
Client
Services
iOS UX / UI Design
iPhone & iPad App Development
Platform Backend / Web Services
Platform and Service Design
Promotional Website
iOS development
Web development